BLOG
An Audit Sounds Scary, Why Would I Want One?
When most small business owners hear the word "Audit," they automatically think of the Internal Revenue Service (IRS) meticulously looking over every transaction trying to squeeze every penny out of their company that can be justified. If you have ever been through an IRS tax audit it generally doesn't bring about good memories. Thus, when any business owner hears the word audit they cringe and try and change the topic as quickly as possible.
As "auditors" we are often questioned on the benefit and necessity of an audit for a small business. While many believe that an audit is overkill, outdated or a waste of money, there are many advantages in having an audit conducted, even for the small business owner!
Over the last 20 years or so the requirements to have a financial audit have been confined more and more to larger companies or to companies who deal with government contracts. Most small businesses are not required to have an audit. However, there are certain circumstances where arranging for an audit to be undertaken can certainly be of great value for smaller companies and these should be considered before completely rejecting the financial audit process.
Preparing your business for sale
When any business is preparing for a transition in ownership whether to family members or to third parties, an audit can help to identify any existing or potential weaknesses in the company and in its accounting or business processes. By identifying these issues early, it gives the current owner an opportunity to fix them well before a business is placed on the market or offered to a potential buyer. An audit will also enhance the credibility and reliability of the company's performance and of its net worth, which will greatly assist with any potential purchasers due diligence. If you were going to purchase a new company, would you want to review their independent audited financial statements?
Provide assurance to other owners or family members
While most small businesses have more than two owners, the day to day operations are generally handled by just one of the stakeholders. Often in family-owned businesses, one or two family members run the business while the rest of the family trusts that everything is being taken care of appropriately. In this situation, an audit would provide assurance to the other non-active owners or partners that the business is being run well and in an efficient manner since weaknesses would be identified and resolved on a regular basis.
Provide assurance to banks and lenders
Obtaining a loan for any small business owner can be quite time consuming particularly those who have significant loans or debt. We understand that banks are now looking for more detail from small businesses including cash flow statements and specific notes about the company's activities. By conducting an audit on your financial statements it will provide your financial institution a greater level of assurance regarding the operations and management of the business and its activities.
Improve efficiencies and reduce fraud
While you may not be looking to sell your business, small business owners are always looking for ways to improve their current operations and processes. By identifying existing or potential weaknesses through an audit, it allows the owner to work on inefficiencies and improve the overall production of the company. This, in turn, should reduce costs and increase profits. An audit can also provide details of expected profits and margins for your company compared to industry averages. When you started your business it likely started out very small with few employees, if any. As businesses grow they require more people and delegated responsibilities. All companies trust their employees and managers but owners often review reports and monitor bank statements to keep a handle on day to day operations. As part of an audit, the auditor will review and test controls over financial reporting to ensure they are operating in an efficient manner and as designed. If weaknesses are found they will bring them to your attention and make suggestions on how the controls can be strengthened. Additionally, your auditor will review your procedures for the prevention and detection of fraud. Potential fraud could have a significant impact on the company and its overall net worth.
While an audit may involve a greater level of work and therefore a higher fee than simply preparing or compiling information for a tax return, such an increase in fees could ultimately be a small but great investment when you consider the benefits which can be obtained from the audit. There is a misconception that an auditor is there to find errors and mistakes in your business and point them out for all to see. However, as an owner, your auditor is or should be your most trusted advisor.
During 2019 a company didn't want to deal with selling or trading in some company vehicles so they sent them to a surplus auction. Just last month while performing our audit procedures we identified and calculated that this company never received the proceeds from that auction resulting in missing cash flows of over $115,000. They had received confirmation of the sold vehicles and assumed that they had been paid. Luckily they were able to contact the auction company and had their funds deposited the next day. As you can imagine management was extremely happy that they had chosen to have an audit which in turn paid for itself many times over! While this doesn't happen every audit, what could you be overlooking?
As auditors, we take great pleasure and feel our greatest success comes from helping small businesses grow and improve efficiency by identifying areas where they can improve their bottom line.
If you are considering an audit or have any questions about the benefits of an audit for your small business, please contact one of our CPAs and advisors who will be happy to answer and assist you with your questions.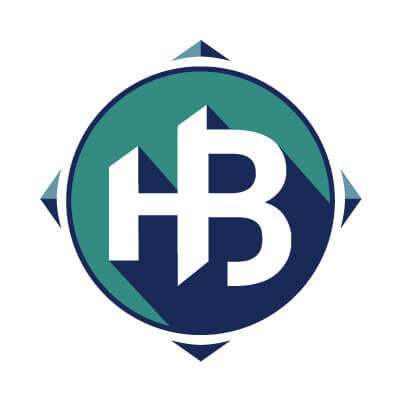 HintonBurdick is a regional accounting firm committed to developing experts that collaborate with our clients to facilitate success and sustain them through times of uncertainty. We're committed to working as a team to lift our clients to their highest potential.